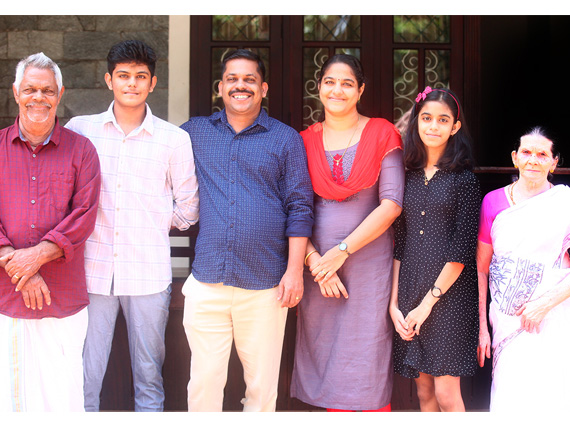 The voyage of Joy Sebastian, son of a fisherman, from a remote coastal hamlet of Alappuzha district of Kerala is 'to strive, to seek, to find and not to yield'. Joy's parents Sebastian and Mary struggled hard through out the year to keep the pot boiling with a meager income from seasonal fishing. Their children Joy Sebastain and his elder brother Job Sebastian were brought up in a government sponsored one room set colony where learning and unlearning was their life itself but study was a luxury. The parents always had to have a choice to pay for text books or day to day ration. A determined mother Mary always preferred to opt spending for children's education to household expenses and even restrained her husband from buying an ordinary fishing boat of their own. The children had to compromise for new clothes and even for a two day meal, especially during rainy season. Such struggle and determination often made accusations from neighbours and relatives for such futile investments on education against basic survival. Struggle came almost an end when elder son Job Sebastian had completed his polytechnic education and got a job in a company. After a few months in the job the family was in the verge of fortune when he got another appointment order from a polytechnic college as a lecturer, but he died in a bike accident before joining. Struggling Joy, continued his MCA in TKM college, Kollam, receiving some scholarship from the company where his brother worked and with the support of some friends and giving tutorials to young students.
He was rejected in many interviews due to poor communication as he had only vernacular schooling. "Even poor family background would have adverse effect on your talent during interviews," Joy recalls. "That is why I have decided to rebuild myself without having any support from corporate companies," he added. Joy always keeps a village touch in his outlook and always cared only for quality and talent of aspirants in his company rather than look and marklist. "I always give importance to local talents that most of the employees in my company are from the same locality and my vision is to give job to more local aspirants to give them a decent livelihood," says he.
Unlike other start ups Joy's company was not started as a concept mode. He started his office at home in 2007 taking up assignments of a company where he had been working when it was stopped and the entrepreneur shifted to the U.S. The company Techgentia was registered in 2009 with zero investment with his friend Tony Thomas as co-founder while continuing his own house as its office. Techgentia expanded in 2013 by shifting the office to a hired building in Ernakulam town. Until 2014, it had struggled hard as it was depending on only one client. It slowly started canvasing for more clients while shifting to Info Park, Cherthala, from where it started its stable and steady journey of success with an array of international clients. Keeping a desi touch and maintaining international standards, now the company has won the one crore worth Innovation Challenge, beating HCL and SOHO to challenge web conferencing solutions like Zoom and Google Meet.
(Published on 24th August 2020, Volume XXXII, Issue 35)