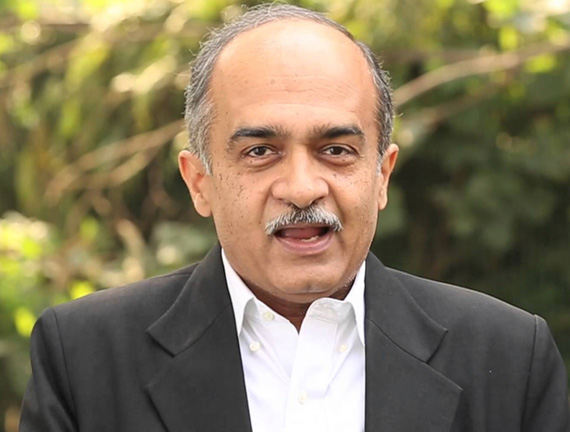 We are all living under extraordinary times. We are also living with extraordinary situations – some created by us and others over which we have no control whatsoever. The Supreme Court of India has created an extraordinary situation by holding guilty Prashant Bhushan, one of its senior advocates, of contempt of itself. This situation was best avoided by the honorable judges by being magnanimous.
True, the constitutional right to freedom of speech would not stop the courts from punishing contempt of itself. However, as explained by constitutional expert V.N. Shukla, "Judges have no general immunity from criticism of their judicial conduct, provided that it is made in good faith and does not impute any private motive to those taking part in the administration of justice. "Justice is not a cloistered virtue," said the Privy Council in Ambard v. Attorney General for Trinidad and Tabago, "She must be allowed to suffer the scrutiny and respectful, though outspoken, comments of ordinary men." (Constitution of India, by V.N. Shukla, 7th edition published by Eastern Book Company, page 82.)
Shukla further pointed out the summary jurisdiction exercised by superior courts in punishing contempt of their authority exists for the purpose of preventing interference with the course of justice. This is certainly an extraordinary power which must be sparingly exercised but where the public interest demands it, the court will not shrink from exercising it and imposing punishment even by way of imprisonment in cases where a fine may not be adequate. This jurisdiction will not ordinarily be exercised unless there is real prejudice which can be regarded as substantial interference with due course of justice as distinguished from a mere question of propriety.
In C.K. Daphtary v. O.P. Gupta (AIR 1971 SC 1132), the Supreme Court, in examining the scope of the contempt of court, laid down that the test in each case is whether the impugned publication is a mere defamatory attack on the judge or whether it will interfere with the due course of justice or the proper administration of law by the court. A distinction should be made between defamatory attacks on a judge and the contempt of court.
Now what did Prashant Bhushan do? He made two tweets. In the first tweet, posted on June 27, 2020, he wrote, "When historians in future look back at the last six years to see how democracy has been destroyed in India even without a formal emergency, they will particularly mark the role of the Supreme Court in this destruction, and more particularly the role of the last four Chief Justices of India."
In the second tweet on June 29, Bhushan put out a photograph of the Chief Justice of India, S.A. Bobde sitting on a motorcycle and wrote, "CJI rides a 50 lakh motorcycle belonging to a BJP leader at Raj Bhawan Nagpur, without a mask or helmet, at a time when he keeps the SC in Lockdown mode denying citizens their fundamental right to access Justice."
The Supreme Court held that the two tweets have the effect of destabilising the very foundation of this important pillar of Indian democracy. It took umbrage at Bhushan linking the Supreme Court to an Emergency-like situation and held his tweets false, malicious and scandalous.
As pointed out by the Citizens for Democracy, the tweets made by Bhushan were expressions of anguish felt by thousands of victimized citizens who are at the receiving end of state power and who cry for judicial protection. Holding him guilty and punishing him will in no way promote administration of justice or enhance the majesty of law.
What is the way out? According to Justice (Rtd) Kurian Joseph, "In both the suo motu contempt cases, in view of the substantial questions of law on the interpretation of the Constitution of India and having serious repercussions on the fundamental rights, the matters require to be heard by a Constitution Bench." It should also deliberate whether a person convicted by the Supreme Court of India in a suo motu case should get an opportunity for an intra-court appeal, since in all other situations of conviction in criminal matters the convicted person is entitled to have a second opportunity by way of an appeal.
(Published on 24th August 2020, Volume XXXII, Issue 35)