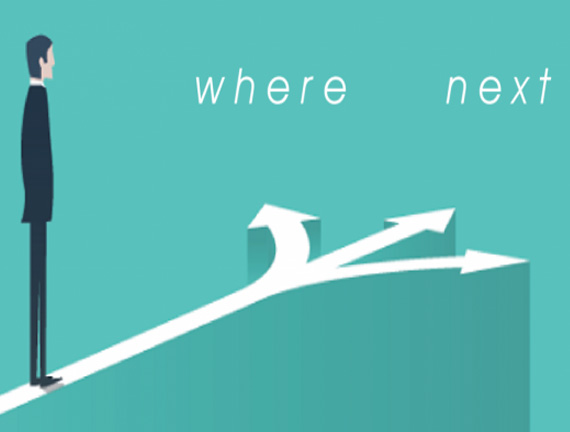 Recently I came across a profound and very meaningful post in the WhatsApp which read like this: "I asked a wise man, 'tell me Sir, in which field could I make a great career?' He said with a smile, 'be a good human being. There is a lot of opportunity in this area and very little competition'".
Indeed, to be a good human being is a noble career but a daunting and challenging one; a life-long task. Most people either just exist and do not live as good human beings, or else they are in the hot pursuit of professions and careers in order to make money and be wealthy and rich. In the bargain they fail to be good human beings.
There is hardly any or very little competition among people to be good human beings. On the other hand, there is cut-throat competition to be doctors, nurses, engineers, managers, secretaries, auditors, teachers, politicians, bureaucrats, police or army officers etc. etc. The rat race is so highly competitive, that many forget ordinary forms of decency, courtesy and humanity, leave alone justice and equality or other moral principles. Corruption is so rampant that it has become normal part of life and many do not even realize that they are being unfair, unjust and corrupt, or are brazenly so.
The wise man's advice to choose to be a good human being as one's career is so profound and meaningful and urgently necessary for peaceful co-existence of human beings and for the survival of human society. If you are a good human being you will be a good doctor, good engineer, good teacher, good bureaucrat etc. But if you are a bad human being you cannot really be a good doctor, engineer, teacher etc. If your character itself is bad that will reflect in your dealings and life in general. That is why we see so much of corruption, injustice, oppression, violence etc. in the society because of bad human beings. If human society is to be just and humane, we need more good human beings in it.
We need to train our children to be good human beings. That is the foundation on which any or all careers are to be built. Let them be good human beings, then there is no worry which career they choose. They will be good teachers, doctors, politicians, bureaucrats etc.
Recently Delhi police arrested a doctor for allegedly killing more than 100 patients in order to remove their kidneys. Obviously, it was a racket carried out not just by one person but several. How could a well-trained doctor, a surgeon commit such heinous crimes? If he was a good human being this would not have happened. There were other bad human beings who cooperated with him and ran the racket, going to the extent of even killing patients for the sake of money. That is the height of greed and love of money. St. Paul has reminded us that the love of money is the root of all kinds of evils (cf. 1 Tim.6:10). The multi-crore scams, bank frauds, money laundering, bribery, extortion, arms race, lucrative business in drugs and pornography, flesh trade, human trafficking etc. are only concrete examples of greed and love of money. One is reminded here of the famous words of Mahatma Gandhi: "The earth has enough for everybody's need, not for everybody's greed."
In the Book of Proverbs we read: "There are six things that the Lord hates, seven that are an abomination to him: haughty eyes, a lying tongue, and hands that shed innocent blood, a heart that devises wicked plans, feet that make haste to run to evil, a false witness who breathes out lies, and one who sows discord among brothers." (Prov.6:16-19). Further the wise man in the Book of Proverbs says: "A good man obtains favour from the Lord, but a man of evil devices he condemns. No one is established in wickedness, but the root of the righteous will never be moved" (Prov. 12:2-3).
It is indeed a great challenge to be a good human being, a righteous person, and a person of character. People are more inclined to choose easier paths and comfort zones, and end up in wickedness and sin. Or else in pursuit of efficiency, maximum production and maximum profit they lose human character. Charles Lindbergh shared his experience thus: "I grew up as a disciple of science…. Now I have lived to experience the early results of scientific materialism…. I have watched pride in workmanship leave and human character decline as efficiency of production lines increased."
Pope St. John Paul's exhortation is very pertinent: "Help transform the world around you by giving the best of yourself. Teach others the value of faith and prayer and goodness". And the great St. Paul wrote to the Romans: "Do not be overcome by evil, but overcome evil with goodness" (Rom. 12:21).
Let us therefore choose and guide and help our children to choose the great career of becoming a good human being. Let us use every opportunity in this field without fear of any competition, for as the wise man said: "there is a lot of opportunity in this area and very little competition".
(Published on 31st August 2020, Volume XXXII, Issue 36)