Challenging Charity over Capitation and Merit Healthgiri award to CMC Vellore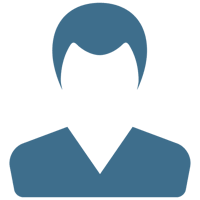 Manoj Varghese
12 Oct 2020
Christian Medical College (CMC) Vellore has been adjudged as the Best Charity Hospital in Combating Covid-19 and has won the prestigious Healthgiri Award for the year 2020. Announcing the award, Dr Harsh Vardhan, Union Minster of Health and Family Welfare lauded the high quality research and scientific efforts of CMC in treating the patients at a low cost. The 'Safaigiri awards' is given away every year by the India Today group to promote cleanliness in the society. Healthgiri awards 2020 is the reincarnated version of Safaigiri awards to recognize the corona warriors or contribution of an agency towards combating the Covid-19. When it comes to health and education or for that reason the charity and humanitarian grounds, the Christian institutes are at par excellence.

CMC is one of the top-ranked educational, healthcare and research institute in the country rendering services mainly to the poor and middle-class people in the society. The unaided minority educational cum medical institution, established in 1900, is spread across six campuses with over 3000-bedded multi-speciality provisions. For decades synonymous with excellence, CMC has maintained a fine balance between providing state-of-the-art treatment while being inclusive and minimising the financial burden on patients, thus playing, over the years, a pivotal role in improving healthcare in the country.

Like many other charitable hospitals, CMC is unwilling to move away from 'poor-friendly interventions' to insurance-driven or panelist (CGHS) packages. While the healthcare 'industry' may be booming, healthcare 'service' in India faces serious challenges due to commercialisation of healthcare services. The cost of healthcare services are escalating beyond the affordability of the average Indian and many hospitals are becoming five-star facilities with an over-emphasis on high-cost technological processes and interventions.

Covid Centre

According to Dr Prasad Mathew, CMC Medical Superintendent, during the pandemic, a Covid command centre was established to manage severe cases of Covid-19 with a non-invasive respiratory support method in a war zone facility. Under the non-invasive ventilation (NIV), oxygen is delivered under high pressure to the patient by a ventilator using a snugly fitting face mask or a helmet interface. The advantage is that the patients need not require sedation and were able to speak and take intermittent feeds. At the hospital, right from the admissions to manpower management to contacting patients, contact tracking to quarantine was taken care of on a war footing mode. Around 70 staff with 920 beds were made available round the clock to attend thousands of patients brought to the hospital in a critical condition.

As a normal routine, one team is involved in informing patients who have tested positive, advice medication or hospitalisation in the government or private set-up as per their suitability. A second team is involved in contact tracing, while another team is in charge of data management and reports submitted daily to government authorities. A clinical treatment team evaluates all possible treatment protocols and updates on best treatment for patients with different severity of illness based on published evidence. Almost 50 research studies on Covid-19 are in progress, he added.

When the Medical Council of India (MCI) introduced common counseling for admission to MBBS and post-graduate medicine courses on the basis of NEET, minority medical institutions challenged its imposition in the Supreme Court (SC). CMC contended that the very purpose of its mission oriented institute would be defeated if the entrance is limited to merit alone. The Court allowed NEET-based common counseling and clarified that the rights of the minority institutions would be protected since the minority quota seats would continue to be filled by minority students so long as they were chosen from the NEET merit list.

The minority-run medical institutions have a bundle of rights emanating from Articles 25, 26, 29 and 30 of the Constitution to administer their institutions as they see fit. These rights are constitutional guarantees in the form of fundamental rights. The minority institutions contended that enforcing a common entrance test such as NEET violated these fundamental religious and minority rights. On April 29, 2020 a three-judge bench of the Supreme Court finally upheld the constitutionality of NEET, even on the touchstone of these fundamental religious and minority rights. The Court held that such regulatory measures aimed at improving public health by way of introducing transparency, recognising merit, and weeding out malpractice in matters of admission can be imposed. It also held that the right given to minorities to administer their institutions does not include the right to mal-administer in derogation of public interest.

Before the introduction of NEET, the admission process at CMC included a series of steps apart from entrance exam, including aptitude test, commitment to serving in rural areas and social service. However, after 2017, students are only admitted based on their marks in NEET and counseling. Objecting to the fact that these important aspects of a student was not revealed in the marks secured by a medical college seat aspirant in the NEET, the CMC put a full stop to its admissions for 2017-18. Out of 100 MBBS seats, only one seat had been filled by the Institute that academic session.

The story of NEET is a lesson in governance and what CMC contended is that medical profession is a mission that cannot be purchased with a capitation fee or merit alone. CMC is known for showcasing best practices in the medical field without compromising on the quality by engaging the latest research and technology. Charity happens at a cost, which is immeasurable.